LIVE STREAM – 4-day Statistics Short Course
Seminar Overview: Item Response Theory Course
This interactive training course will introduce the concepts of unidimensional and multidimensional IRT models and provide instruction, demonstration, and hands-on opportunities of using the free R software to estimate commonly used IRT models.
Seminar Topics:
The Rasch, 1PL, 2PL, and 3PL IRT models will be discussed for unidimensional dichotomous data.
The GR and GPC models will be presented for polytomous data.
The 2PL model will be explained for multidimensional dichotomous data.
The analysis of these models and types of data will be implemented using the eRm, ltm, and mirt packages in R.
Seminar Description:
This item response theory course is perfect for anyone seeking to enhance their researcher skills of using R to do IRT analysis and advance their knowledge of IRT. These may be students, faculty, and researchers from a variety of fields that utilize IRT (e.g., education, psychometrics, psychology, and testing). The audience is expected to have a basic to intermediate knowledge level of general statistics. No prior knowledge of experience of using R to do IRT is necessary. The instructions and training on IRT and the use of R will be taught at an introductory to intermediate level.
Instructor: Ki Cole, Ph.D.
Ki Cole, Ph.D. is an Associate Professor for Research, Evaluation, Measurement and Statistics (REMS) in the College of Education and Human Sciences (CEHS). She is an Oklahoma native and attended the land-grant University of Arkansas (BS, MS, and PhD). She joined the REMS faculty at OSU in August 2014 and has served as the Course Coordinator for the REMS service courses since 2019. Dr. Cole is an active participant in all areas of teaching, research, and service. Her primary areas of study are in the design,… evaluation, and use of tests and surveys. She is the recipient of the 2020 Marguerite Scrubbs Award for Meritorious Early Career Research and 2018 Distinguished Faculty Research Award in CEHS. She teaches graduate courses (e.g., Statistical Methods, ANOVA, Factor Analysis, and Item Response Theory) and serves on graduate student committees across colleges at OSU. She has co-authored one textbook and publishes in Educational and Psychological Measurement, International Journal of Testing, and Journal of Quantitative Research in Education. She serves as External Evaluator for various grants and has served as a reviewer of grant proposals for the National Science Foundation (NSF). Ki has served as the CEHS representative to Faculty Council since 2019.
APA Continuing Education Credits: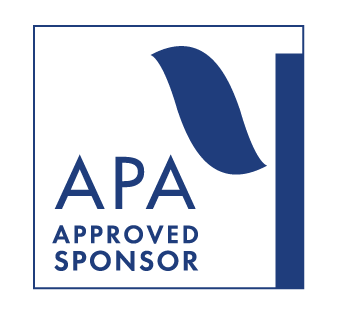 This course offers ? hours of Continuing Education Credits. Yhat Enterprises, LLC is approved by the American Psychological Association to sponsor continuing education for psychologists. Yhat Enterprises, LLC maintains responsibility for this program and its content.
Seminar Includes:
Materials, downloads, recorded course video viewable for up to one year.