IN PERSON – 5-day Statistics Short Course
Seminar Overview:
This seminar teaches the skills necessary to conduct and write publishable meta-analytic reviews, including methods of searching the empirical literature, coding effect sizes, and analyzing effect sizes across multiple studies.
Seminar Topics:
Seminar Description:
Coming Soon…
Instructor: Noel Card, Ph.D.
Noel is an associate professor Educational Psychology at the University of Connecticut. He holds a Ph.D. in clinical psychology from St. John's University, and completed a postdoctoral fellowship in quantitative and developmental psychology at the University of Kansas. Noel has received many accolades for his skills at teaching and consulting on SEM issues and concepts, and has worked extensively in applying SEM to longitudinal and dyadic data. Noel Card's research interests are in developmental science and quantitative methods, and especially at the interface of these disciplines.… His developmental interests are broadly within the domain of child and adolescent social development, with specific interest in aggression and peer victimization. His quantitative interests are primarily in meta-analysis, with additional interests in structural equation modeling, analysis of longitudinal data, and analysis of interdependent data.
APA Continuing Education Credits: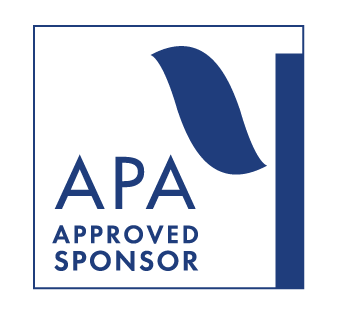 This course offers 24 hours of Continuing Education Credits. Stats Camp Foundation is approved by the American Psychological Association to sponsor continuing education for psychologists. Stats Camp Foundation maintains responsibility for this program and its content.
Seminar Includes:
Materials, downloads, recorded course video viewable for up to one year.