IN PERSON – 5-day Structural Equation Modeling Course
Structural Equation Modeling Course Overview:
Do you want to take your measurement to the latent level? Well, this Structural Equation Modeling Course is it, you have found it, the foundation to what you need to know for latent variable modeling – structural equation modeling (SEM)! Most campers report their prior training was insufficient and/or outdated. We will introduce you to the current techniques and advances in SEM as well as guide you through the steps to 'craft' an exquisite SEM model.
Seminar Topics:
Phantom Constructs
Fitting measurement models
Three methods of scale setting – including effects coding!
Updated recommendations for Scale Validation
Multiple-Group Comparisons with applications for experimental and observational groups!
Factorial/Measurement Invariance – Are you measuring the same construct?
Extended Applications Such as Parceling and Missing Data
Mediation and Indirect Effects using Bootstrapping
Moderation, creating latent interaction terms!
Seminar Description:
This summer institute is an intensive short seminar on the principles of structural equation modeling.
Instructor: Todd D. Little, Ph.D.
Todd D. Little, PhD is a Professor and director of the Institute for Measurement, Methodology, Analysis and Policy at Texas Tech University. He is widely recognized for his quantitative work on various aspects of applied SEM (e.g., modern missing data treatments, indicator selection, parceling, modeling developmental processes) as well as his substantive developmental research (e.g., action-control processes and motivation, coping, and self-regulation). His work has garnered over 50,705 … citations with an h-index of 98 and an i10-index of 263. In 2001, he was elected to membership in the Society for Multivariate Experimental Psychology, and in 2009, he was elected President of APA's Division 5 (Evaluation, Measurement, and Statistics). He is a fellow in APA, APS, and AAAS. In 2013, he received the Cohen award from Division 5 of APA for distinguished contributions to teaching and mentoring and in 2015 he received the inaugural distinguished contributions award for mentoring developmental scientists from the Society for Research in Child Development. Both awards cited his founding of Stats Camp (Statscamp.org) in 2003 and its ongoing impact on shaping the quality of scientific inquiry for both past and future generations of researchers. Download Todd's CV (PDF)
Instructor: Elizabeth Grandfield, Ph.D.
Elizabeth received her Ph.D. in Quantitative Psychology at the University of Kansas. She is currently an Assistant Professor in the Department of Methodology and Statistics at Utrecht University in the Netherlands. Her research focuses on evaluating measurement invariance with an emphasis in longitudinal designs. In areas of applied research, Elizabeth has been involved in longitudinal children studies at Juniper Gardens as well as a national nursing study at Kansas University Medical Center, both in Kansas City. She also received… the 2011 Multivariate Software Award, presented by Peter Bentler and Eric Wu. Elizabeth has been involved in Stats Camp since 2012.
Instructor: Zachary Stickley, Ph.D.
Zachary, Ph.D. is a researcher in the College of Education at Texas Tech University studying latent variable modeling and planned missing data. He received his Master of Education degree from Texas Tech University and his Bachelor of Science in Psychology from Tarleton State University.… He has assisted Dr. Little in the instruction of Structural Equation Modeling courses at Texas Tech University as well as at numerous Stats Camp seminars and analysis retreats.
APA Continuing Education Credits: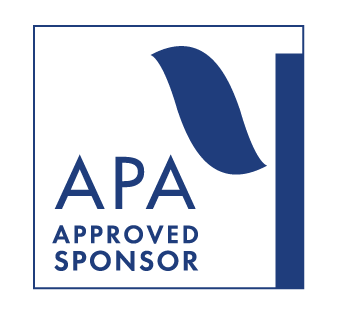 This course offers 26 hours of Continuing Education Credits. Stats Camp Foundation is approved by the American Psychological Association to sponsor continuing education for psychologists. Stats Camp Foundation maintains responsibility for this program and its content.
Seminar Includes:
Materials, downloads, recorded course video viewable for up to one year.