LIVE STREAM – 4-day Statistics Short Course
Seminar Overview:
A comprehensive 4-day Stats Camp seminar on Longitudinal Structural Equation Modeling.
Seminar Topics:
Design and measurement considerations in longitudinal research
Building and evaluating a longitudinal SEM
Latent Panel SEMs
Evaluating longitudinal measurement invariance
Multiple group longitudinal SEM
Latent Mediation SEM
Latent growth curve analysis
Additional considerations for longitudinal modeling such as missing data and parceling
Seminar Description:
This camp is an advanced intensive short course in the analysis of longitudinal data using SEM. The course includes a series of live lectures along with time for individual and group consultation time to provide participants with the tools needed to use of SEM for the analysis of longitudinal data. If you already have a strong background in the application of SEM to analyze the covariance structure of multivariate data and you need to learn how to apply more advanced models to longitudinal data, this course is for you. Participants from a variety of fields, including sociology, psychology, education, human development, marketing, business, biology, medicine, political science, and communication, will benefit from the course.
Participants will receive a link to the course materials by the first day that includes lecture slides, software example scripts (in Mplus, lavaan, and LISREL), relevant supporting documentation, and recommended readings. Participants will receive a link to the course video recording at the end of the camp.
Instructor: Todd Little, Ph.D.
Todd D. Little, PhD is a Professor and director of the Institute for Measurement, Methodology, Analysis and Policy at Texas Tech University. He is widely recognized for his quantitative work on various aspects of applied SEM (e.g., modern missing data treatments, indicator selection, parceling, modeling developmental processes) as well as his substantive developmental research (e.g., action-control processes and motivation, coping, and self-regulation). His work has garnered over 49,424 …citations with an h-index of 97 and an i10-index of 261. In 2001, he was elected to membership in the Society for Multivariate Experimental Psychology, and in 2009, he was elected President of APA's Division 5 (Evaluation, Measurement, and Statistics). He is a fellow in APA, APS, and AAAS. In 2013, he received the Cohen award from Division 5 of APA for distinguished contributions to teaching and mentoring and in 2015 he received the inaugural distinguished contributions award for mentoring developmental scientists from the Society for Research in Child Development. Both awards cited his founding of Stats Camp (Statscamp.org) in 2003 and its ongoing impact on shaping the quality of scientific inquiry for both past and future generations of researchers. Download Todd's CV (PDF)
Instructor: Elizabeth Grandfield, Ph.D.
Elizabeth received her Ph.D. in Quantitative Psychology at the University of Kansas. She is currently an Assistant Professor in the Department of Methodology and Statistics at Utrecht University in the Netherlands. Her research focuses on evaluating measurement invariance with an emphasis in longitudinal designs. In areas of applied research, Elizabeth has been involved in longitudinal children studies at Juniper Gardens as well as a national nursing study at Kansas University Medical Center, both in Kansas City. She also received… the 2011 Multivariate Software Award, presented by Peter Bentler and Eric Wu. Elizabeth has been involved in Stats Camp since 2012.
APA Continuing Education Credits: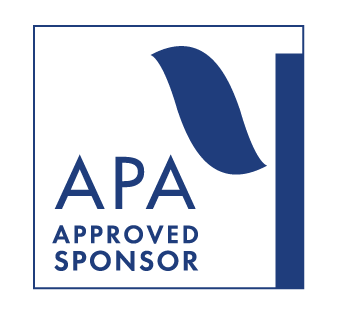 This course offers 16 hours of Continuing Education Credits. Yhat Enterprises, LLC is approved by the American Psychological Association to sponsor continuing education for psychologists. Yhat Enterprises, LLC maintains responsibility for this program and its content.
Seminar Includes:
Materials, downloads, recorded course video viewable for up to one year.