ASYNCHRONOUS – 4-day Statistics Short Course
Seminar Overview: SEM Foundations & Extended Applications
Do you want to take your measurement to the latent level? Well, this is it, you have found it, the foundation to what you need to know for latent variable modeling – structural equation modeling (SEM)! Most campers report their prior training was insufficient and/or outdated. We will introduce you to the current techniques and advances in SEM as well as guide you through the steps to 'craft' an exquisite SEM model.
Seminar Topics:
Phantom Constructs
Fitting measurement models
Three methods of scale setting – including effects coding!
Updated recommendations for Scale Validation
Multiple-Group Comparisons with applications for experimental and observational groups!
Factorial/Measurement Invariance – Are you measuring the same construct?
Extended Applications Such as Parceling and Missing Data
Mediation and Indirect Effects using Bootstrapping
Moderation, creating latent interaction terms!
Seminar Description:
This 4 day short course covering SEM Foundations & Extended Applications is an intensive short seminar on the principles of structural equation modeling.
Instructor: Todd D. Little, Ph.D.
Todd D. Little, PhD is a Professor and director of the Institute for Measurement, Methodology, Analysis and Policy at Texas Tech University. He is widely recognized for his quantitative work on various aspects of applied SEM (e.g., modern missing data treatments, …indicator selection, parceling, modeling developmental processes) as well as his substantive developmental research (e.g., action-control processes and motivation, coping, and self-regulation). His work has garnered over 51,496 citations with an h-index of 98 and an i10-index of 264. In 2001, he was elected to membership in the Society for Multivariate Experimental Psychology, and in 2009, he was elected President of APA's Division 5 (Evaluation, Measurement, and Statistics). He is a fellow in APA, APS, and AAAS. In 2013, he received the Cohen award from Division 5 of APA for distinguished contributions to teaching and mentoring and in 2015 he received the inaugural distinguished contributions award for mentoring developmental scientists from the Society for Research in Child Development. Both awards cited his founding of Stats Camp (Statscamp.org) in 2003 and its ongoing impact on shaping the quality of scientific inquiry for both past and future generations of researchers. Download Todd's CV (PDF)
Instructor: Zachary Stickley, Ph.D.
Zachary, Ph.D. is a senior research scientist at Yhat Enterprises LLC. where he pursues his research interests in measurement design, applied latent variable modeling, and modern approaches to missing data. … Dr. Stickley has also served as an instructor and coordinator for the Stats Camp Foundation since first joining the team as a graduate student in 2018. He received his Ph.D. in Educational Psychology from College of Education at Texas Tech University with a focus on research methodology, measurement design, and statistical modeling. He received his Master of Education degree from Texas Tech University and his Bachelor of Science in Psychology from Tarleton State University.
APA Continuing Education Credits: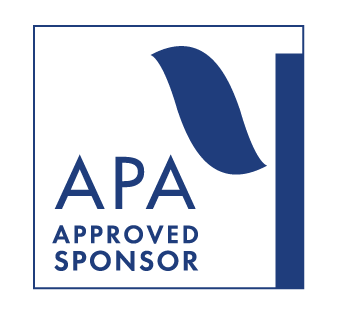 This course is NOT eligible for CE credits. You must attend a livestream or in-person event to qualify.
Seminar Includes:
Materials, downloads, recorded course video viewable for up to one year.