THIS COURSE IS CURRENTLY IN SESSION
IF YOU PURCHASE NOW YOU GET INSTANT ACCESS TO THE REMAINING LIVE INSTRUCTION AS WELL AS THE ASYNCHRONOUS VIDEO TO REVIEW ON YOUR OWN FOR 1 FULL YEAR.
NEXT LIVESTREAM LSEM COURSE STARTS – FEBRUARY 17 – 20, 2023 – ENROLL NOW, CLICK HERE
LIVE STREAM – 4-day Statistics Short Course
Seminar Overview:
This camp is an advanced intensive short seminar in the analysis of longitudinal data using SEM. The seminar will be a series of lectures and computer workshops to provide participants with advanced training in the use of SEM for the analysis of longitudinal data.
Seminar Topics:
Design and measurement issues in cross-sectional and longitudinal research
Traditional panel designs
Overview of missing data
Latent growth curve modeling
Testing for Mediation and Moderation
Multilevel and multiple group SEM
Using Phantom Constructs
Multiple group modeling
Seminar Description:
The seminar will be a series of lectures and computer workshops to provide participants with advanced training in the use of SEM for the analysis of longitudinal data.
Instructor: Todd D. Little, Ph.D.
Todd D. Little, PhD is a Professor and director of the Institute for Measurement, Methodology, Analysis and Policy at Texas Tech University. He is widely recognized for his quantitative work on various aspects of applied SEM (e.g., modern missing data treatments, …indicator selection, parceling, modeling developmental processes) as well as his substantive developmental research (e.g., action-control processes and motivation, coping, and self-regulation). His work has garnered over 51,496 citations with an h-index of 98 and an i10-index of 264. In 2001, he was elected to membership in the Society for Multivariate Experimental Psychology, and in 2009, he was elected President of APA's Division 5 (Evaluation, Measurement, and Statistics). He is a fellow in APA, APS, and AAAS. In 2013, he received the Cohen award from Division 5 of APA for distinguished contributions to teaching and mentoring and in 2015 he received the inaugural distinguished contributions award for mentoring developmental scientists from the Society for Research in Child Development. Both awards cited his founding of Stats Camp (Statscamp.org) in 2003 and its ongoing impact on shaping the quality of scientific inquiry for both past and future generations of researchers. Download Todd's CV (PDF)
Instructor: Whitney Moore, Ph.D.
Dr. Whitney Moore is an Assistant Professor of Kinesiology at East Carolina University. Whitney received her Ph.D. in the Psychosocial Aspects of Health and Physical Activity from the University of Kansas. She has been a Stats Camp instructor since 2012 (after experience being a "counselor" for SEM, Longitudinal SEM, and MLM). Whitney has taught graduate courses in research design, introduction to statistics, ANOVA, SEM, and measurement development at two different R1 institutions. Her research is at the intersection of advanced quantitative methods and psychosocial aspects applied to sport, exercise, and physical education contexts. This is particularly illustrated in her work on measurement development; helping to develop or modify 12 measures in the last 10 years. Whitney is particularly interested in planned missing data designs, finite mixture modeling, plus mediation and moderation in SEM.
APA Continuing Education Credits: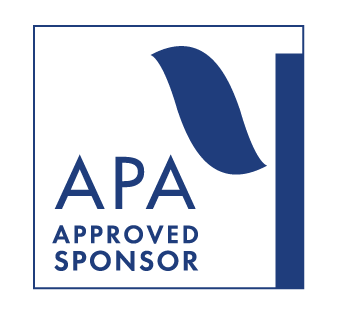 This course offers ? hours of Continuing Education Credits. Yhat Enterprises, LLC is approved by the American Psychological Association to sponsor continuing education for psychologists. Yhat Enterprises, LLC maintains responsibility for this program and its content.
Seminar Includes:
Materials, downloads, recorded course video viewable for up to one year.