LIVESTREAM / ASYNCHRONOUS (Link Expires In 48hrs) – 4hr Statistics Short Course
Seminar Overview: (CFA) Confirmatory Factor Analysis
Join us for an enlightening and intellectually stimulating afternoon as we delve into the fascinating world of Confirmatory Factor Analysis (CFA) at our free 4-hour seminar featuring renowned experts, Dr. Todd D. Little and Zachary Stickley. This seminar promises to be a transformative experience for those seeking a comprehensive understanding of CFA, a crucial statistical technique used in various fields such as psychology, sociology, and economics. Dr. Little, a leading figure in the field of structural equation modeling and CFA, will guide us through the foundational principles and practical applications of CFA, while Zachary Stickley, an emerging authority in statistical methodology, will provide contemporary insights and real-world examples. Whether you are a seasoned researcher or just starting to explore the world of factor analysis, this seminar offers a unique opportunity to expand your knowledge and engage with experts in the field. Don't miss this chance to enhance your statistical expertise and network with fellow enthusiasts in a dynamic learning environment.
Seminar Topics:
Advantages and disadvantages of SEM
Latent vs measured variables
Modeling with constructs
Figural conventions
Manifest vs latent test theory
Selecting indicators
Setting the scale
Model fit indices
Parceling
Invariance testing
Latent parameter testing
Phantom constructs
Sample size and power
Missing data
Seminar Description:
Join us for an enlightening 4-hour session where experts demystify this essential statistical tool used across various disciplines. Dive deep into CFA principles, applications, and real-world insights in an engaging and informative atmosphere.
Instructor: Todd D. Little, Ph.D.
Todd D. Little, PhD is a Professor and director of the Institute for Measurement, Methodology, Analysis and Policy at Texas Tech University. He is widely recognized for his quantitative work on various aspects of applied SEM (e.g., modern missing data treatments, …indicator selection, parceling, modeling developmental processes) as well as his substantive developmental research (e.g., action-control processes and motivation, coping, and self-regulation). His work has garnered over 51,496 citations with an h-index of 98 and an i10-index of 264. In 2001, he was elected to membership in the Society for Multivariate Experimental Psychology, and in 2009, he was elected President of APA's Division 5 (Evaluation, Measurement, and Statistics). He is a fellow in APA, APS, and AAAS. In 2013, he received the Cohen award from Division 5 of APA for distinguished contributions to teaching and mentoring and in 2015 he received the inaugural distinguished contributions award for mentoring developmental scientists from the Society for Research in Child Development. Both awards cited his founding of Stats Camp (Statscamp.org) in 2003 and its ongoing impact on shaping the quality of scientific inquiry for both past and future generations of researchers. Download Todd's CV (PDF)
Instructor: Zachary Stickley, Ph.D.
Zachary, Ph.D. is a senior research scientist at Yhat Enterprises LLC. where he pursues his research interests in measurement design, applied latent variable modeling, and modern approaches to missing data. … Dr. Stickley has also served as an instructor and coordinator for the Stats Camp Foundation since first joining the team as a graduate student in 2018. He received his Ph.D. in Educational Psychology from College of Education at Texas Tech University with a focus on research methodology, measurement design, and statistical modeling. He received his Master of Education degree from Texas Tech University and his Bachelor of Science in Psychology from Tarleton State University.
APA Continuing Education Credits: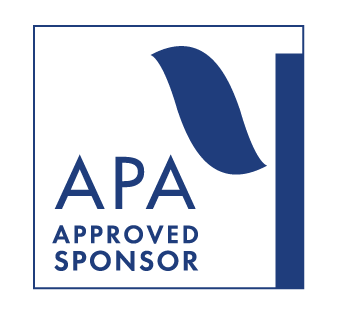 This course is NOT eligible for CE credits. You must attend a livestream or in-person event to qualify.
Seminar Includes:
Materials, downloads, recorded course video viewable for up to one year.